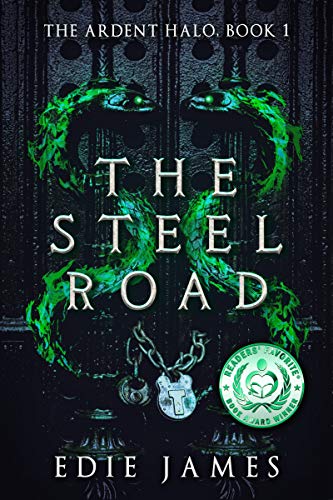 The Steel Road : Edie James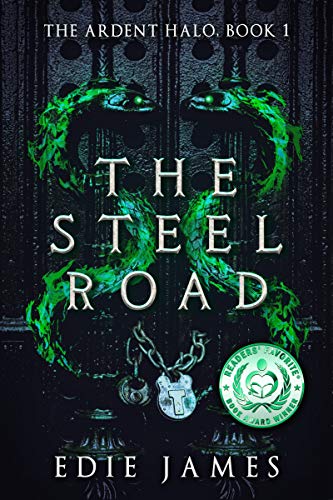 The world is two-sided, but mankind defied the sanctions, conjuring a passage from the Old World through the equatorial ring of flames and inhabiting the elven hemisphere. As this invasive species disseminates, conflict ensues, centuries pass, and an industrial revolution begins. Now, reparations must be made.
A human-elf hybrid is murdered to spark a cleansing fire but denied passage to the heavens. Instead, Dreyah is reborn headstrong and impetuous, but more so than for any other teenager, uncertainty obscures her placement in the divided world. With her elven cousins and human stepbrother, Dreyah seeks revenge for her murder, traversing a land devastated by an old war between her two peoples. And the circumstances highlight her greatest dilemma; she must choose a side in the coming days.
Years ago, the king gifted Kennason to a foreign prince as a bride to bridge the sea between their realms. But after the death of her second husband and a marriage of mutual distaste, Kennason abandons her station to return home. Reunited with family, she grasps contentment and a novel romance. But when abducted by renegade wizards, Kennason uncovers a thread of truth in the fabric of her youthful betrothment; reprisal wove the king's goodwill overture.
When strange beasts menace the lands, history, prejudice, betrayal, and blood bind the footsteps of this exiled queen and murdered teen on the roadway to war in the first installment of "The Ardent Halo" saga.
Awarded Honorable Mention in the 2018 Reader's Favorite International Book Award Contest, The Steel Road has been referred to as "a beautifully depicted adventure fantasy" and "a complex coming of age tale ripe with politics, agendas, deception, and magic".
Book Links
Website
Facebook
Twitter
Amazon Author Page
On Amazon
More Great Reads: