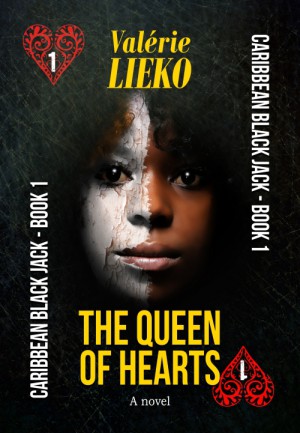 The Queen of Hearts : Valérie Lieko
Caribbean Black Jack : Book 1 The Queen of Hearts
At the end of the 18th century, Liliane de la Roche is treacherously abandoned by her wealthy lover on a deserted Caribbean island. Castaway in an unknown and hostile environment, she will do anything to survive.
Centuries later, Andrew Brooks is a card dealer in one of Sint Maarten's prestigious casinos. One night, a mysterious woman, Soledad de La Cruz, plays Black Jack at his table and will turn his life upside down.
Dive into a nail-biting suspense while discovering Caribbean folklore and beliefs throughout history.
The Queen of Hearts is the author's second novel and the first part of Caribbean Black Jack, an addictive series containing four books.
Book Links
Website
Twitter
Amazon Author Page
On Amazon
More Great Reads: