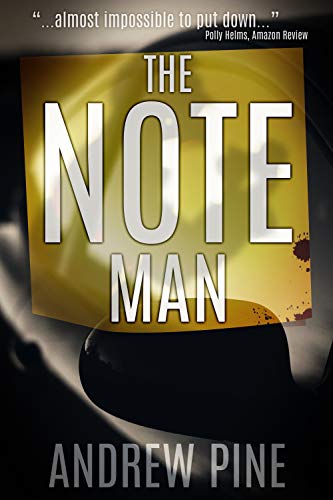 The Note Man : Andrew Pine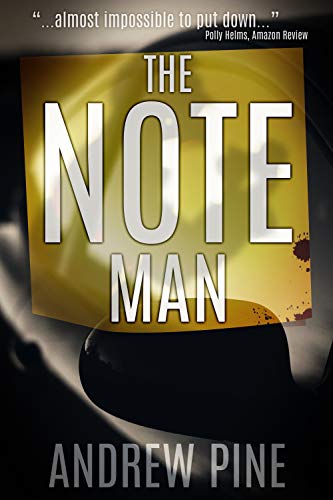 "Did you really think you'd get away with it?" When Peter Jeffries slapped those words across the window of a luxurious Mercedes-Benz, he'd had no idea what the consequences would be.
Recently fired, the frustrated family man had written the note for the blond woman behind the wheel – the one who'd cut him off in traffic without using her turn signals. He slapped the note and hid, waiting to see her reaction.
Instead, it was her husband who saw it – brutal Irish gangster Jackie 'The Ox' O'Neal.
The Ox isn't the kind of man to take threats lightly – even if they weren't actually intended for him.
Soon, Peter's impulsive act of road-rage has resulted in mayhem, murder, and kidnapping – and now, Peter's life is on the line.
Fast-paced, funny, and frightening, The Note Man is the debut novel of Andrew Pine – deftly exploring the chillingly-plausible consequences of a single act of anger. Fans of John Marrs, Gillian Flynn, and twisted, speculative fiction like Black Mirror will be instantly hooked.
Book Links
Website
Instagram
Goodreads
Amazon Author Page
On Amazon
More Great Reads: