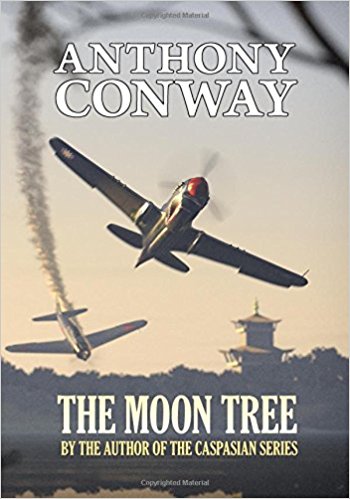 The Moon Tree : Anthony Conway
The Moon Tree
The Moon Tree is a saga of love and the search for meaning in time of war.
Historically accurate and carefully researched, Anthony Conway has drawn on his own military experience and an extensive knowledge of Asia to produce a big novel. The characters, their struggles, tragedies and triumphs will stay with you long after reading.
Rangoon, Burma, Christmas 1941: A world on the edge. Mikey, a young American with the Flying Tigers, meets Hannah, an English girl. Among the British forces rushing to defend the frontier, is Harky, a young Gurkha soldier with a head full of dreams.
All their dreams will be tested to destruction as the Japanese Imperial Army invades, setting in motion wars and revolution that will reverberate for decades, tumbling the old order.
Understanding the nature of the journey they all now face, a mysterious Chinese Colonel tells them the fable of The Moon Tree, giving them hope that beyond the ruins they can find home.
From the jungles of Burma and the partition of India, to the rice paddies of Vietnam and the streets of Cultural Revolutionary Hong Kong where the Red Guards try to provoke the British and justify a full-scale invasion, the story is a powerful, absorbing account of a time of violent change, and of the men and women caught up in it.
Book Links
Historical Writers Association
Twitter
On Amazon UK
On Amazon
More Great Reads: