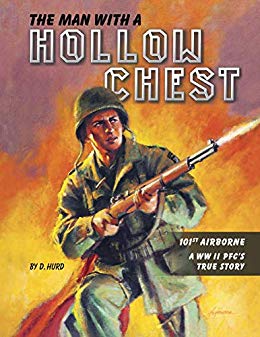 The Man With a Hollow Chest : D. Hurd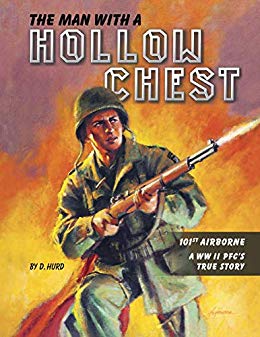 The true story of a WWII paratrooper in the 101st Airborne Division.
In this story, we meet our paratrooper as a boy and follow him through a troubled youth ending with the WWll draft, the grueling training of jump school, and assignment to the European Theater. Here he becomes part of the D-Day jump at Normandy and the battles to follow in France, Holland, and Belgium.
Much of the story is told in the first person through letters home and later recollections of the war as told to his daughter. The stories of actual heroism in battles were told by those who served alongside him. These were the stories he could not tell. The stories that haunted him as the years went by. The stories he sent a messenger to tell his daughter only after his death.
Graphic Novel
75th Anniversary of D-Day Edition
Profits benefit veteran support groups
Book Links
Website
Amazon Author Page
On Amazon
More Great Reads: