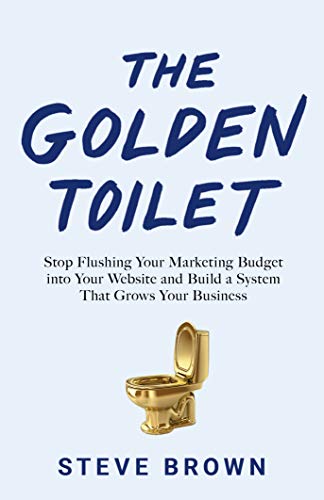 The Golden Toilet : Steve Brown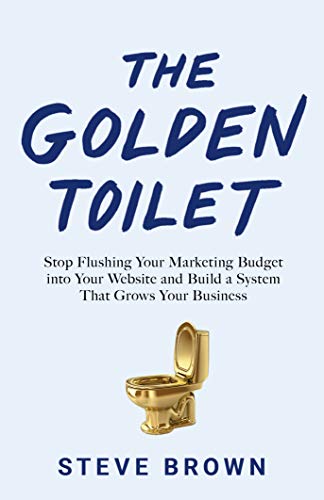 The last thing you need to invest in is yet another website rebuild. In fact, that fancy website of yours is nothing more than a beautiful, brand new, solid-gold toilet.
If you're not convinced, at least be honest: how much have you spent on your website, thinking that this time you'll get the right design that will send the value of your business skyrocketing? It didn't move the needle, did it? That's because your website is The Golden Toilet, and you've flushed far too much money into it without a clear plan for growth.
Let's get real: in the same way that every house needs a toilet, we only need a website so that we have a place to do our business. But a website alone isn't enough. It takes other complementary systems to create the holistic experience that customers expect (and reward).
In this no-nonsense growth primer, Steve Brown delivers the inspiration and clarity you need to build the proper pipelines that will actually grow your business while your competitors continue to gild and rebuild their most utilitarian asset.
Many business owners waste their money on flashy marketing tactics that don't provide a real ROI.
The Golden Toilet transforms proven marketing principles into simple, practical tools entrepreneurs can use to connect with customers, build their online presence, and grow their business.
Book Links
Website (ROI Online)
Website (Book)
Read a Free Chapter
Facebook
Twitter
Linkedin
Amazon Author Page
On Amazon
More Great Reads: