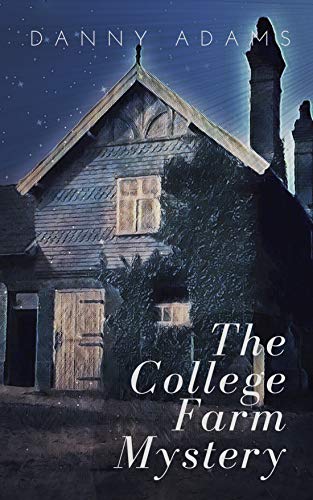 The College Farm Mystery : Danny Adams
The College Farm Mystery
On a dark winter's night in January 1898, the head cowman at the Express Dairy Company's College Farm was shot dead.
The picturesque dairy farm located on Regent's Park Road in Finchley, provided the unlikely crime scene. The victim, Thomas Webb had no known enemies, but eerily had predicted the shocking event.
Chief Inspector Henry Moore, one of Scotland Yard's most experienced detectives, was assigned the difficult task of unravelling the mystery of the "Finchley murder". Previously he had led the investigation into the Whitechapel murders and had failed to identify "Jack the Ripper". Approaching his retirement did he succeed in bringing Thomas's killer to justice?
Book Links
Website
Facebook
Twitter
Pinterest
Amazon Author Page
On Amazon UK
On Amazon
More Great Reads: