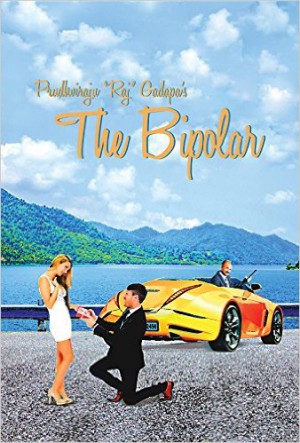 The Bipolar
Krishna, an immigrant from India and an engineer by profession, is diagnosed with bipolar disorder in his late twenties after a failed relationship with Courtney, an American woman who has beautiful blue eyes.
Twenty years later, when Krishna is in his forties and the father of two children, strange gunmen begin following him in fast-moving cars—with the intent to kill. In trying to investigate his stalkers and why they want to kill him, Krishna realizes that his preference for women with blue eyes has made him a target of a white supremacist group.
He also finds out that Neelloc, a waitress and engineering student he had a relationship with, one that ended disastrously, also seems to be associated with the supremacist group.
Will Krishna's bipolar disorder make his situation worse, or will it help him this time? Will it just save his life so that he can be there for his children, or will it do more by helping him reunite with Neelloc, the woman he still cares about?
Book Links
Website
Facebook
Twitter
Amazon Author Page
On Amazon
More Great Reads: