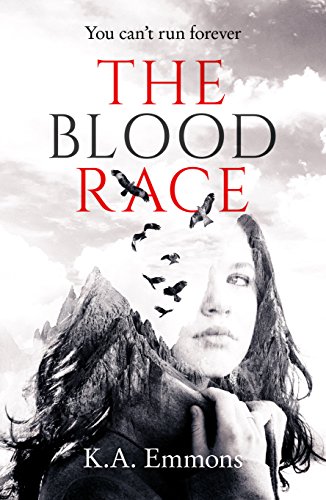 The Blood Race : K.A. Emmons
The Blood Race (Book 1)
He's capable of killing with his very thoughts. She's immortal. They're both running from the same enemy: themselves.
Born with unexplainable abilities he struggles to control, college student Ion tries desperately to integrate into his new school and finally put his dark past behind him. But after making a serious enemy, which leads to an accidental rendezvous with the mysterious old man next door— and his hauntingly beautiful but troubled young protégée Hawk, Ion realizes his life will never be normal again.
Late one evening, Hawk drags him by the hand into a closet-turned-rabbit-hole to an extra dimension, and Ion finds himself stumbling involuntarily into a secret society of training for "anomalies," teenagers with a special set of abilities. Just like him.
As they train to become Protectors of future Earth, battling each other as well as their own demons, both Ion and Hawk begin to realize that they are far more alike than they ever could have imagined.
When the Dimension is shaken by an unthinkable betrayal, will an ancient prophecy bring Hawk and Ion together—or will a deadly threat hidden in plain sight cost them both their powers… and their lives?
"The Blood Race doesn't shy away from controversial issues. I love the diversity of races, origins, and backgrounds in the characters, as well as the book's candor about struggles each of us face, such as temptation, deception, fear, and anger. The spiritual depth in this book is rare among young authors. I felt myself resonating with each word of wisdom spoken by Sensei, each truth that Hawk and Ion learn, each battle won. The Blood Race is a prime example of transformational fiction, entertaining but also expounding spiritual truth in a way that isn't preachy and, as Charles Martin would say, "reaches in behind the calloused parts of your heart." – Kingdom Pen
"It made me think, left me grasping from truths, and nearly in tears over the raw, emotional power of the story. From the first word, I was swept away on a wild ride that I won't be forgetting anytime soon." – Amazon review
"An epic debut" –Amazon review
"I haven't read such an original story or one that completely captivated my attention in a long time. I'm intrigued, excited, scared, and more. And I have missed that feeling." – Amazon review
More Great Reads: