Terror's Sword : Kevin Kuhens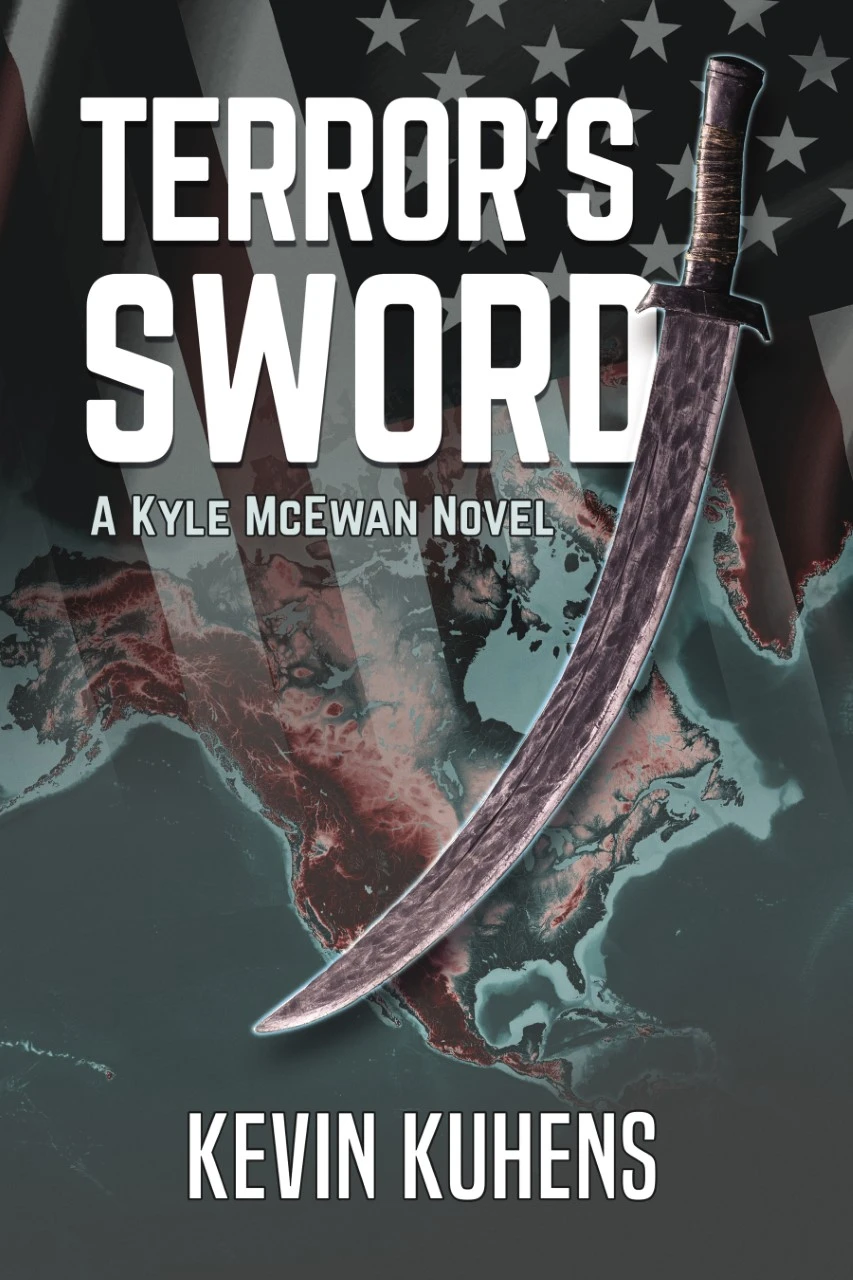 From a veteran of the political wars waged inside the U.S. government comes the story of a revenge-fueled terrorist determined to destroy America and the only man who can stop him.
An anonymous attacker known as Terror's Sword is heading for the U.S. to commit mass murder with an undetermined bioweapon. When intelligence agencies fail to identify the terrorist or his bioagent, the president taps elite counterterrorism operative Kyle McEwan to hunt down the terrorist and eliminate the threat. McEwan is the classified, off-the-books weapon America unleashes when all other methods fail.
McEwan quickly confirms the threat is legitimate and imminent. Tracking the terrorist across multiple continents, McEwan and U.S. special operations forces conduct raids that produce evidence and start unraveling the conspiracy. He unmasks Terror's Sword's true identity and discovers his bioweapon. Despite these discoveries, the bioagent has been genetically altered by groundbreaking science, foiling America's greatest scientists in their search for a medical solution. Without a cure, the world faces an untreatable pandemic threatening millions if the attack on America succeeds.
Global survival rests on McEwan's shoulders as he battles terror cells embedded on U.S. soil and powerful elements inside his government who complicate his search, increasing the likelihood of an attack on America. With the terror mastermind on the loose and the apocalyptic bioweapon attack looming, who will prevail?
Terror's Sword probes presidential decisions and political machinations impacting military, intelligence, and law enforcement operations, immersing readers in the real-world inner workings that thwart terrorist threats and the obstacles that sometimes impede those efforts.
The wait is over for a new hero in the vein of Clancy's Jack Ryan, Child's Jack Reacher, Ludlum's Jason Bourne, and Flynn's Mitch Rapp. Kyle McEwan confronts the evil threatening his nation and the world in Terror's Sword.
Book Links
Amazon US
On Amazon – UK
On Amazon – CA
On Amazon – AU
On Amazon – FR
On Amazon – ES
On Amazon – IT
On Amazon – NL
On Amazon – JP
On Amazon – BR
On Amazon – MX
On Amazon – IN
More Great Reads: