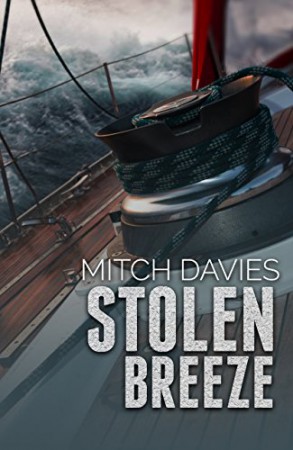 Stolen Breeze : Mitch Davies
Stolen Breeze
If you don't know you're committing a crime, are you innocent?
All Ben Beck wants is to start over with a new opportunity. So when a millionaire business man offers him a position as a crew member on his yacht, Ben decides to throw himself in the middle of the ocean with a confusing group of strangers.
So what if he's never sailed before, the job opportunities in his home town didn't offer Hawaii and Tahiti. How could he pass up an offer that did?
Sailing to exotic locales as a crew member of the luxury yacht, Aurawind, and catering to rich clients willing to pay for a taste of Polynesia, sounded like a dream job, an unexpected windfall experience.
The gleam of sailing to the sun of the southern seas on a shining new yacht blinds his view of what lies ahead.
Not all the members of the operation carry the same glossy hope for the venture. The captain thinks Ben is going to be too much to handle; the other sailor in the crew gives Ben the creeps. After a confusing start to the journey, loaded with misinformation, Ben can't help but wonder if the other members of his crew are friends or enemies. Maybe it's time Ben had second thoughts.
No level of smooth sailing could prepare him for being attacked or having a gun pointed in his direction. From the idyllic life of charter sailing and Polynesian island hopping, to a life and death struggle on a tilting yacht deck at night, Ben navigates in hopes of salvaging his dream.
Will the crew, the sea, or the wind shred Ben's canvas?
More Great Reads: