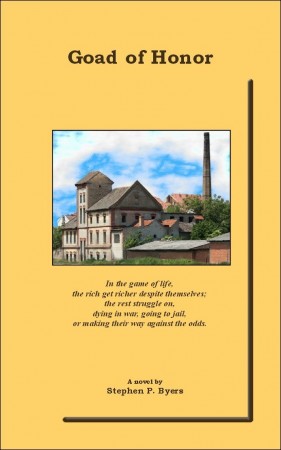 Goad of Honor : Stephen P. Byers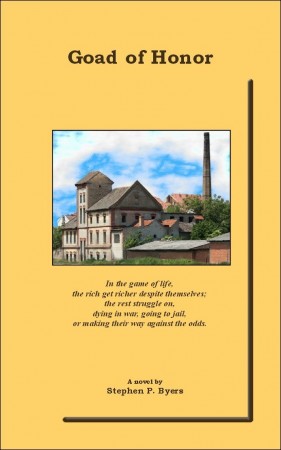 Goad of Honor
In the game of life, the rich get richer despite themselves; the rest struggle on, dying in war, going to jail, making their way against the odds, but there's more, much more, hidden behind this axiom. Who are they? And how did they get in this mess.
One of them is the son of the third generation wealthy man and his money-hungry wife who abdicate parental responsibilities to a hired Nanny and imported servants, imparting no family values to the unqualified offspring who will inherit the money machine. Another is the son of the illiterate security guard who accepts a distasteful task only because he is promised an education for his children he knows he cannot otherwise provide.
The third is an arrogant opportunist who emulates his unsympathetic tyrannical father in a self-centered existence. The time is the summer of 1937, four years after the end of prohibition and the problem to be unraveled is what really happened at the distillery during the thirteen years of illegal whiskey production and how did they get away with it?
Book Links
Amazon Author Page
On Amazon
More Great Reads: