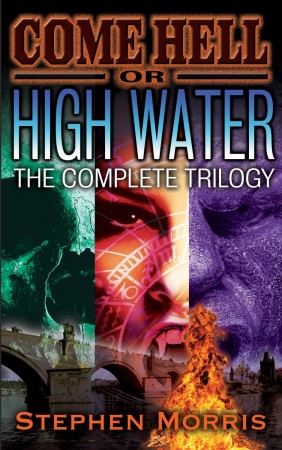 Come Hell or High Water : Stephen Morris
Come Hell or High Water : The Complete Trilogy
A historically rich page-turner set in medieval Eastern Europe….
Dark deeds of the past echo down through the years creating a monstrous memory that only an intrepid band of scholars can dispel. This gripping historic-fantasy trilogy erupts in 1356 as a witch's curse rings out over Prague's Old Town Square.
As the old crone is bound to a stake and consumed by flames, her vengeful words set in motion a series of dark events that unfold across the centuries.
Academics who have studied, but not previously practiced, magic struggle to return an Irish vampire-woman (summoned to Prague by the witch's unwitting modern accomplice) to her grave and stop the unfolding of the curse before the city is destroyed.
 Book Links
Website
Facebook (author)
Facebook (book)
Twitter
Amazon Author Page
On Amazon
More Great Reads: