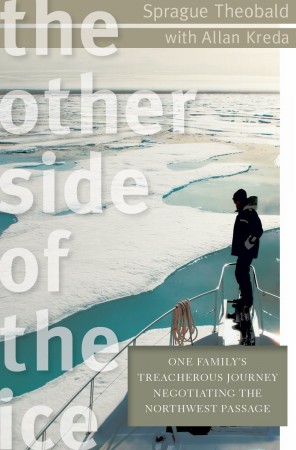 The Other Side of The Ice : Sprague Theobald
The Other Side of The Ice
Sprague Theobald, best selling author, an award-winning documentary filmmaker, and expert sailor with over 40,000 offshore miles under his belt, always considered the Northwest Passage–the sea route connecting the Atlantic to the Pacific–the ultimate uncharted territory.
Since Roald Amundsen completed the first successful crossing of the fabled Northwest Passage in 1906, only twenty-four pleasure craft have followed in his wake. Many more people have gone into space than have traversed the Passage, and a staggering number have died trying.
From his home port of Newport, Rhode Island, through the Passage and around Alaska to Seattle, it would be an 8,500-mile trek filled with constant danger from ice, polar bears, and severe weather.
What Theobald couldn't have known was just how life-changing his journey through the Passage would be.
Reuniting his children and stepchildren after a bad divorce more than fifteen years earlier, the family embarks with unanswered questions, untold hurts, and unspoken mistrusts hanging over their heads.
Unrelenting cold, hungry polar bears, and a haunting landscape littered with sobering artifacts from the tragic Franklin Expedition of 1845, as well as personality clashes that threaten to tear the crew apart, make The Other Side of the Ice a harrowing story of survival, adventure, and, ultimately, redemption.
Book Links
Website
Facebook
Twitter
Amazon Author Page
On Amazon
More Great Reads: