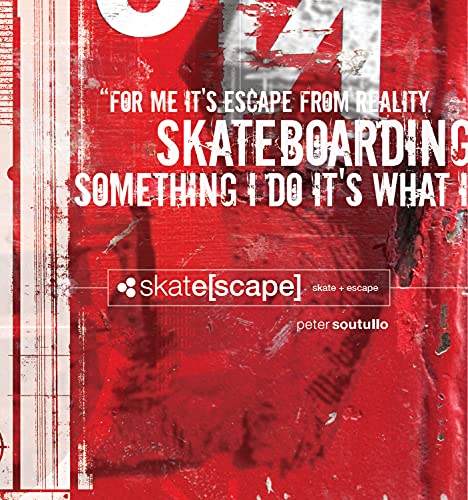 skate[scape] skate + escape : Peter Soutullo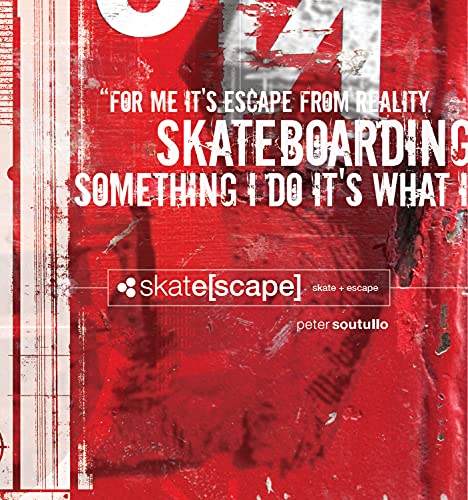 The Relationship Between Creativity and Skateboarding – Visualized
skate[scape] skate + escape is a unique book capturing the creative intersection of graphic design and skateboarding. Through interviews, visuals and words, it seeks to answer the question, "Why do you skate?" This project, years in the making, was an idea to merge Peter Soutullo's two passions: graphic design and skateboarding.
The creative element that can be found throughout skateboarding has always had a unique kinship to art and design. Both can be extremely creative, expressive, rewarding, loud or quiet—whatever the hell you want it to be. Many awesome skaters and photographers have donated photos and their stories or quotes to explain why they skate. For some, it could be an escape from real life or maybe an outlet for creative expression or just a mode of transportation to the corner store. It's different for everyone. There is no wrong or right reason to ride a skateboard. Just push.
This book is a visual collaboration between graphic design and skateboarding. The connection between creativity and skateboarding is unquestionable and this book is a great example of that. This is a unique collection of meticulously designed layouts, insightful words and awesome photos from amazing skateboarders like Lizzie Armanto, Mark Gonzales, Natas Kaupas, Tommy Guerrero and more. It also features iconic photographs from the amazing J. Grant Brittain along with other photo contributors such as Jerry Martin, Pete Hon and others.
This book is a 8.5 in. x 8.5 in. image wrapped hardcover, with 120 pages of well-designed exciting visual content, with an introduction written by Don Pendleton.
More Great Reads: