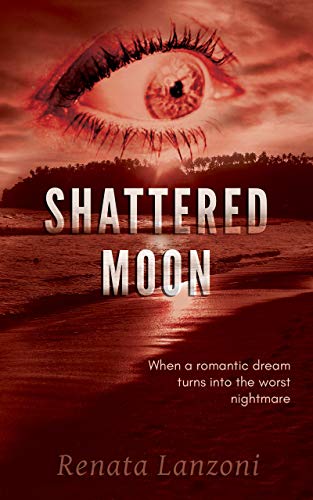 Shattered Moon : Renata Lanzoni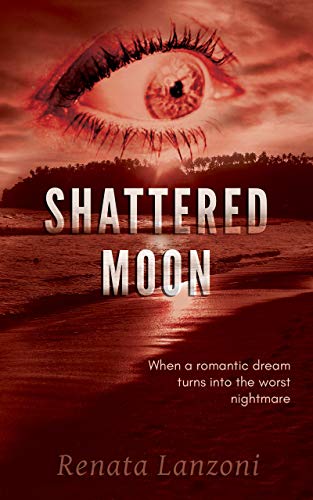 Based on a true story, the book explores the heights of an unexpected romance, the lows of despair and the terrors of violent abuse. The purpose of the book is to show you are not going crazy, you are not alone and that there is hope on the other side of pain.
An Oxford graduate, lawyer, dependable mother, Maddy has been living a secluded life since her teenage son run away from home three years ago. Her grief for his loss and her sense of guilt have been plaguing her ever since. When her daughter leaves for university and her estranged husband announces he is moving abroad, she finds herself without purpose.
At 42 she decides she now needs to start living again and accept her friend's offer to go away on holiday to Sri Lanka. On the exotic island, she encounters an enticing young man who showers her with unexpected attentions. She is swept off her feet by the intensity of his feelings and the effect he has on her. The connection with him is so deep, so sudden and so powerful that she decides to leave her empty life behind and embark on an exciting new adventure.
But the mysterious young man, damaged by a past of suffering and loss, is not what she dreamed him to be. She finds herself more and more tangled in his web and unable to find a way out. Feeling responsible for his every mood and fiercely protective of him, she fails to recognize the first signs of abuse and only realizes what is really happening to her after months of emotional and physical violence. But the shame and disbelieve isolate her from everyone and she finds herself lonely, utterly sad and fighting against her feelings. The unprecedented roller-coaster of emotions traps her in a toxic and violent relationship. Her life is in danger. Can she save herself?
A story of unconditional love, powerful emotions, strong friendships, deep despair and utter terror, hope and resilience. A true story told in the hope to help others find the strength to save themselves and maybe to even to recognize early signs of toxic relationships and avoid all the pain and damage they cause.
The proceeds from the sale of this book will be donated to Amici di Casa Mihiri, a registered charity which is doing a fantastic and thankless job helping and housing women and young girls affected by domestic violence and abuse in Sri Lanka, giving them safety, security, love and hope.
Book Links
Facebook
Twitter
Goordreads
Amazon Author Page
On Amazon
More Great Reads: