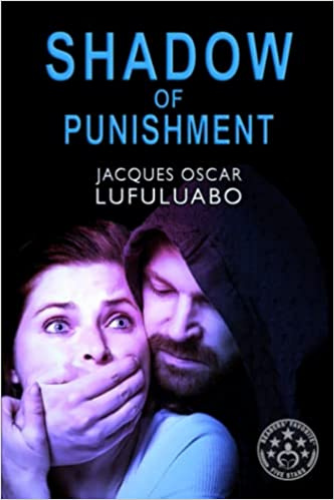 Shadow of Punishment : Jacques Oscar Lufuluabo
AN INTRICATE MYSTERY FULL OF BURIED SECRETS.
In VitaNuova, Italy's exclusive center for drug rehab, the lives of the people who work there are turned upside down when a young psychologist is murdered.
No one is quite what they seem.
Hidden truths emerge linking together the apparently random lives of the characters in a dance of intrigue. The mask of hypocrisy slowly falls away uncovering the evil which makes them all both victims and perpetrators of unspeakable crimes.
Two sisters, two lovers and a fake marriage create an explosive mix where love is crushed by hate. A tragic tale of passion, betrayal, blackmail and revenge.
It's up to Inspector Nardi to investigate, and soon he will be forced to deal with his own past in order to solve the case.
WHAT READERS ARE SAYING ABOUT SHADOW OF PUNISHMENT:
This was a great murder mystery that wrapped itself around a colorful and interwoven cast of characters… Shadow of Punishment has the spirit and momentum of an Agatha Christie mystery. ~ by K T Bowes for Readers' Favorite (5-Star Review)
The author has done a good job of delving into the minds of all the characters, giving us a psychological insight that adds depth to a story already packed with suspense. ~ by Anne-Marie Reynolds for Readers' Favorite (5-Star Review)
Shadow of Punishment is a fantastic crime novel… Murder, intrigue, suicide, and blackmail surround everyone. An excellent book filled with plot content, exceptional character development, and an interwoven theme that keeps the reader hanging on until the last page. ~ by Teresa Syms for Readers' Favorite (5-Star Review)
"The characters are very well described and look well thought out and consistently interesting. The tension is always present. The descriptions of surroundings, feelings and scenes were also very good. A very fascinating story that you won't like to stop reading". – NetGalley Reviewer
"This is a wonderful book, full of mysteries and secrets, one cannot put it down till the last page". – GoodReads Reviewer
"Twists and turns in a who done it. When you think you know, surprises around the corner. Enjoyed this book, well written". – GoodReads Reviewer
"This book was full of suspense. I would definitely recommend this book to others if they want to read a good thriller". – GoodReads Reviewer
Book Links
Website
Facebook
Twitter
Goodreads
Amazon Author Page
On Amazon
More Great Reads: