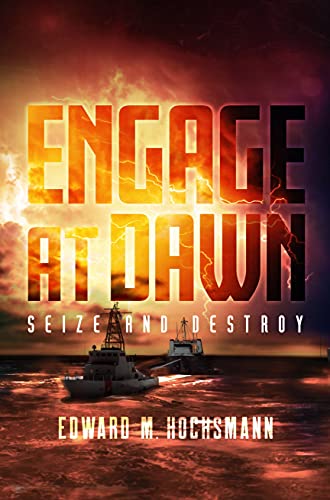 The Confederation of the Six Systems has maintained a benign, no-contact regimen for the Earth for millennia. However, the Patrol Force Sentry Vessel is still off-station, undergoing repairs after its near-miss with destruction from the solar flare, and when there is no cop on the beat…
A rapacious ConFed merchant has launched an illegal expedition to procure invaluable narcotics from Earth's criminal 252 Syndicate—in and out, who would know? But his agents and their advanced technology have been caught in a drug war in a Caribbean country, seized by one of the most vicious drug cartels in existence, and held for ransom. The 252s are not only not going to pay, they will be using this setback as an opportunity to void their contract with the aliens and grab the technology for themselves, technology, that if released, could mean the end of Human Civilization.
Alerted by a defecting 252 member, the U.S. government has no good options. It cannot mount an airstrike or an armed raid on a nominally friendly country, and there is no time for diplomatic action that preserves the secret of the alien presence—the 252s will launch their own attack in five days. The best of the bad options is a covert raid led by young Coast Guard Officer Ben Wyporek and his crew aboard the newly-upgraded, stealth-equipped Cutter Kauai. But Ben's last lethal encounter with the 252s has cured his hunger for glory, and he has found his soulmate in the beautiful genius DIA analyst Victoria Carpenter. It is another deadly race against the 252s to save the world, and now Ben and Victoria have everything to lose.
Book Links
Website
Instagram
Goodreads
BookBub
Amazon Author Page
On Amazon
Engage at Dawn: Seize and Destroy : Edward Hochsmann