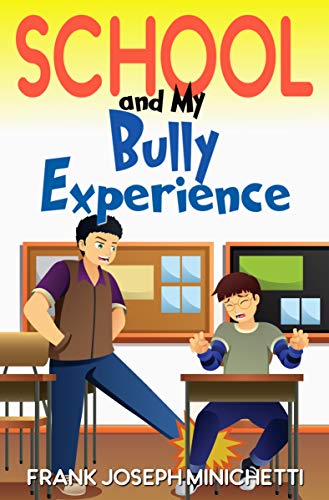 School and My Bully Experience : Frank Joseph Minichetti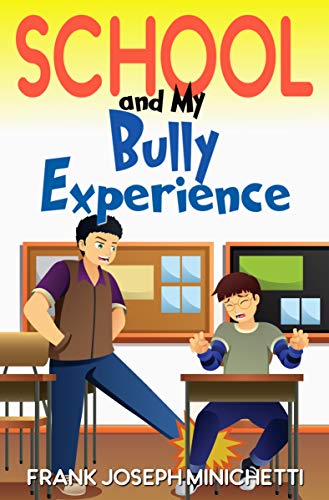 Three (3) million students are bullied each year! Have you or someone you know ever been bullied?
If "YES", School and My Bully Experience, a new anti-bullying book, is the perfect read for anyone in need of guidance.
School and My Bully Experience, a new book about combating bullying by author Frank Joseph Minichetti, blends delightful stories with helpful tips for middle schoolers and young adults who may feel like they are alone or afraid and are in need of help.
In this tale inspired by the author's personal experience, thirteen-year-old Joseph Minnow, a good-natured and timid boy, is picked on by two mean-spirited classmates Butch Barotti and Xavier Steele, alias Xman.
He also has an unexpected bully—his eighth-grade teacher, the dreaded Sister Superior, who has earned herself the not-so-secret nickname, TNT. Just when Joseph thinks he's escaped them by graduating eighth grade, he faces new challenges in high school. There is a new wave of bullies, and not all of them have a happy ending.
School and My Bully Experience strikes the right balance of acknowledging bullying as a serious subject in the book's good-humored stories. The quirky characteristics of the people that are part of Joseph's journey will resonate with young readers going through a similar experience.
The book addresses important topics such as "Why People Bully" and "What To Do If You Become a Victim." The combination of Joseph's moving journey coupled with detailed help for those being bullied is what makes School and My Bully Experience entertaining, informative, and unique amongst books written on this subject.
School and My Bully Experience is a chapter book written for ages 9-13, and for the young at heart who want to help themselves or someone they know rise above the personal struggle of being bullied.
To download a free chapter, and to enter for a chance to win a $25 Barnes & Noble gift card, please visit: www.frankjosephminichetti.com 
Book Links
Website
Amazon Author Page
On Amazon
More Great Reads: