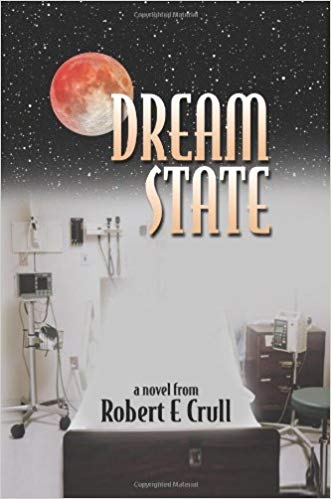 Dream State : Robert Crull
Dream State
By day a predator harbors gruesome thoughts that he wraps in a cloak of secrecy . . . at night he unleashes them without restraint.
How much of ourselves do we reveal to the outside world? Is it just enough to accomplish what we need to in our daily lives … domestically, socially, and professionally? Where does the rest of the human puzzle fit in – the sinister, shadowy pieces? Some of us conceal these facets so that they never see the light of day. But others express them during the chilling hours of the night. You will be captivated and mesmerized by the story of Drew, an eccentric man who by sunlight lusts for power, and by moonlight performs horrific, deadly acts.
Dream State is a compelling tale that tackles human nature, reveals human longings, and exposes human vulnerabilities. Will self-absorption and personal cravings push Drew to act out as the ultimate predator? Prepare yourself for a spine-tingling adventure as you read Dream State, an absorbing novel of venomous lust.
Book Links
Website
Amazon Author Page
On Amazon
More Great Reads: