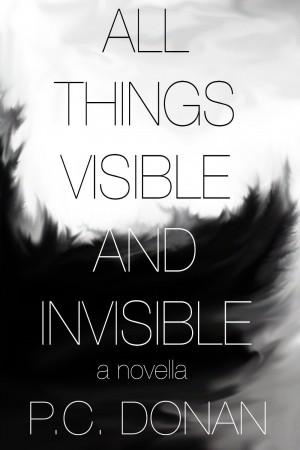 All Things Visible and Invisible
Lieutenant Nick Bayan meets Julie Earharth at a party and instantly falls in love with her. A few months later they marry and she gets pregnant. He deploys to Afghanistan where things did not go so well during his first mission.
Talking about the fog of war is different from experiencing the fog for war. He goes home for the birth of his child and his nightmare begins to surface. When he returns to Afghanistan to finish his deployment, he begins to fall apart, consumed, and haunted by what he did.
He comes home a broken man searching for salvation, redemption, and love. It is a soldier's search for all things visible and invisible.
Book Links
Website
Amazon Author Page
On Amazon
All Things Visible and Invisible : PC Donan