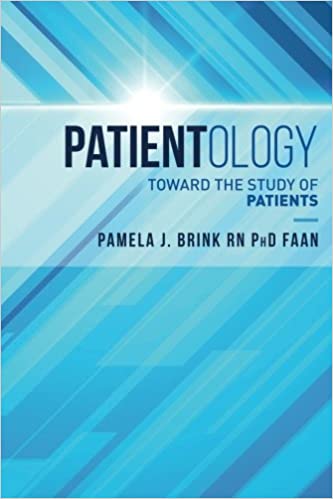 Patientology: Toward the Study of Patients : Pamela J. Brink, RN, PhD, FAAN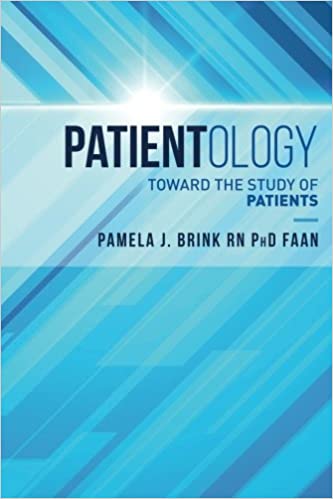 When reading a book on victimology, Brink was struck with a number of parallels between those affected by criminal acts and what she had witnessed firsthand as a health professional in many hospital settings. As chair of an ethics review committee, Brink realized that health care professionals are so task-oriented that patients often take a back seat. Patients are objectified and expected to cooperate without question.
Patientology is a call to action. Brink outlines the areas of study she feels are necessary and suggests a method of studying staff attitudes toward patients to uncover out-of-awareness biases.
Many health care organizations are patient-centered rather than diagnosis or treatment centered. This book is not for these professionals. It is intended as a primer for nursing students, a reminder to nursing staff and an approach to teaching clinical nursing by nursing professors. Other health professionals may find parallels with nursing.
An Academic Nurse's Tale by Pamela J. Brink is also on Whizbuzz Books.
Book Links
Website
Facebook
Twitter
Linkedin
Amazon Author Page
On Amazon
More Great Reads: