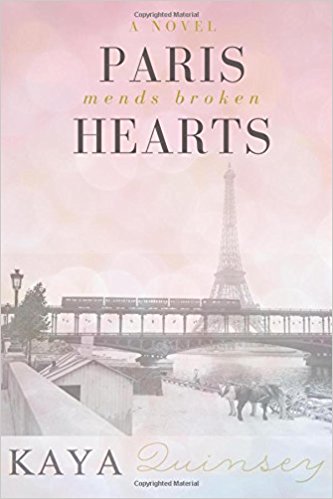 Paris Mends Broken Hearts : Kaya Quinsey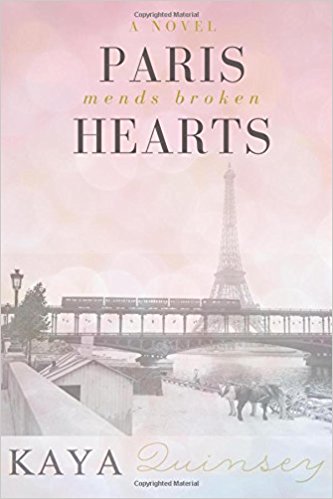 Paris – the City of Light… the City of Love. What could be more romantic?
A love story about falling in love with yourself.
Three women find themselves unexpectedly in Paris where they eat croissants, drink wine, and fall madly in love with… themselves?
It is 1981 and Delphine has never left her small town in Quebec, Canada. She calls a cozy cabin her home and knows that her sister is the best possible roommate. When she falls for an international performer, Nicholas, her predictable life is turned around.
Over the course of one summer, she falls head over heels in love for the first time. When Nicholas suddenly proposes, Delphine doesn't think that life could get more perfect. He even asks her to be his assistant with him while he performs all around the world. Her dreams of stardom are finally coming true!
After seeing Nicholas perform at a casino in Montreal, Delphine is blown away by the acrobatics and knife juggling he manages so easily. Of course, there is his beautiful assistant to contend with… but Delphine doesn't believe that she is of concern.
Nicholas surprises her with a honeymoon in Paris, where they stay at the Hotel de la Belle Paix. What could go wrong? For the first time in her life, Delphine ventures outside of her comfort zone. Amazed and intoxicated by Parisian life, Delphine is smitten. That is, of course, until their honeymoon takes a turn she would never have imagined…
Margot is Delphine's carefree older sister. She has love affairs, but no interest in love. A hard worker, Margot keeps the perfumery in their small Quebecois town alive. She plans on keeping it that way. On the night of her sister's engagement party, Margot surprises even herself when she meets a man who just might be worth sticking with. As she falls for him, she quickly learns of his secret and must decide whether to continue seeing him. In the midst of making a decision, Margot finds herself caught up in a wayward journey to Paris where she rescues her sister from a honeymoon gone wrong. Jetlagged and still in shock, Margot and Delphine re-unite in the City of Lights. As Margot makes herself at home in Paris, she grapples with love, independence, and fidelity all within the stunning confines of bistros, patisseries, and of course the Hotel de la Belle Paix.
Flashback to 1949, Gwendoline finds herself fleeing Paris in a desperate search for change. She is trying to escape the memories that haunt her in her French countryside chateau. Following the aftermath of WWII, she had become a widower and is desperately missing her husband, Jean. Although her loyal and quirky staff do their best to keep her afloat, Gwendoline eventually takes charge and in a quick turn of events, finds herself at the Hotel de la Belle Paix. It is the hotel run by her brother and sister-in-law in the Latin Quarter in Paris. Over the summer, Gwendoline finds work at an animal sanctuary run by an eccentric aristocrat. With new friends, an elderly cat, and a glass of wine in hand, Gwendoline proves to herself and everyone else that there is life after lost love.
As this compelling trio takes over Paris, prepare to be surprised and whisked away to perfumeries, animal sanctuaries, and knife juggling acts. A modern day romance set in times gone by; Delphine, Margot, and Gwendoline learn that the key to life is love – and what better way to find love than in yourself.
Entertaining? Of course! Joyful? Undoubtedly. Champagne? Bien sur! In their worlds, nothing is predictable, and everything is extraordinary.
Book Links
Website
Twitter
Instagram
Amazon Author Page
On Amazon
More Great Reads: