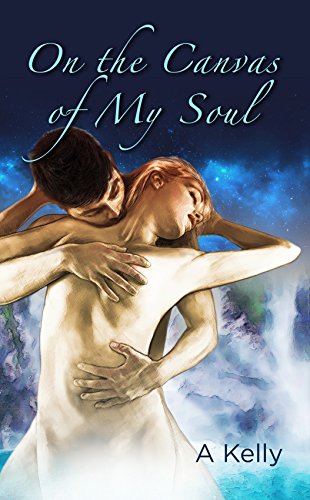 On the Canvas of My Soul : A Kelly
On the Canvas of My Soul
Finding your soulmate can end life as you know it.
Zen, a struggling landscape painter, watches her abusive boyfriend plunge to his death from a balcony at their New Zealand home. Being free from his beast-like sexual appetite gives her triumph… and a little guilt, since she did nothing to save him.
Marcus and Dean are a married couple, each with their own dark pasts. And the idea of becoming parents is something they can't agree on.
Yet Marcus and Zen are inexplicably drawn to one another, despite Marcus' marriage to Dean. On her canvas Zen paints Marcus as the epitome of beauty. To her burning heart he is a lover with tender masculinity and graceful passion. With him she learns to heal and explore her sexuality in a new light.
A confession reveals a sinister reason behind Marcus' desperation to become a father. Meanwhile Dean, enraged by the affair, plots to keep Zen out of their lives whatever the cost.
Is Zen willing to overlook Marcus' dark past? And with Dean closing in on her, will she risk it all to stay with the man her soul hopelessly longs for?
Book Links
Website
Facebook
Twitter
Instagram
Amazon Author Page
On Amazon
More Great Reads: