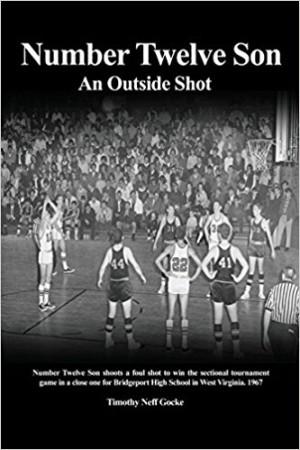 Number Twelve Son : Timothy Neff Gocke
Number Twelve Son: An Outside Shot
Author Timothy Neff Gocke's book discusses the many different shots that come our way in life. You've heard the old saying, "you call the shots in life." If that were only true, life would be so much easier.
Too many times we get those unexpected shots–you know, the ones that catch us off guard. Tim discusses how persevering with those difficult shots will determine our life's success. Since nothing is perfect in life, the author has found that he is a "successful survivor."
He found at an early age that perseverance, along with hard work and dedication, were the keys to victory in life. Gocke's book discusses the many peaks and valleys in his life's journey, but most of all, how he reached those peaks and endured those valleys through perseverance. So sit back and enjoy the ride!
His many true, believe it or not stories will fascinate and amaze you. You may even wonder, while reading his book, how did he make it through this difficult journey of his? Of course, the answer is in his book and with God. God's best shots have given Gocke much more than an outside shot in life. Timothy Neff Gocke has the unique ability to write about his life's stories using a refreshing and candid viewpoint.
His writing style brings out honesty and truth in every chapter. Because of the many experiences in Gocke's life, he has been able to capture those experiences through his fascinating approach of true, believe it or not stories. The author is a retired Associate Professor of Business Management who has taught at Marshall University, Eastern Kentucky University, and Terra State Community College.
He has a Bachelor of Science degree in Business Administration and a Master of Science degree in Industrial Relations from West Virginia University. Gocke and his wife, Mary, live in Fremont, Ohio. They have a daughter, Molly, and a son, Tim Jr.
Book Links
Author Email
On Amazon
More Great Reads: