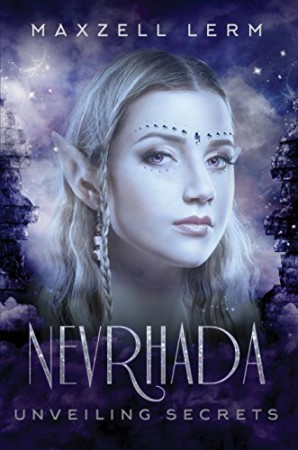 Nevrhada, Unveiling Secrets : Maxzell Lerm
Nevrhada, Unveiling Secrets
Trilogy: One Boy. One Girl. Two hearts. Two Worlds. One Destiny.
Due to a series of turbulent events, Keith moves from sunny Los Angeles to a small medieval town in Spain, Santillana Del Mar. The picturesque community is legendary for its mysterious caves, but few know that deep in those caves lurks a secret. Keith stumbles onto a gateway within the heart of the mountain leading to a parallel universe known as Nevrhada – filled with beings ranging from ogres to vampire witches to other lethal creatures.
Despite his efforts to resist the lure of the enchanted world, Keith finds himself spiralling into a fantasy beyond the human imagination, transcending every storybook in history. He is propelled by the unknown and mostly by the mesmerizing Princess Deso Cressida, with her captivating violet eyes and mind control that can enslave any mortal.
Within the world of fantasy, where the skies are controlled by powerful sorceresses, Keith makes the ultimate mistake of trespassing into the Forest of Nightmares, a part of Nevrhada that has been banned for all eternity. The royal family watches, horrified, as demons that have been imprisoned for years are suddenly unleashed, craving vengeance. They are creatures born from nightmares, bred to torment and kill.
Meanwhile, amidst the lush vegetation and towering trees of the forests in Santillana Del Mar, Keith explores an ancient Tanio village hidden from the world's prying eyes. Lost in a legendary prehistoric culture and amid sinister totem poles, he unravels a life-altering secret about his new best friend, Clara, the protected daughter of the Tanio chief who is not what she appears to be…
More Great Reads: