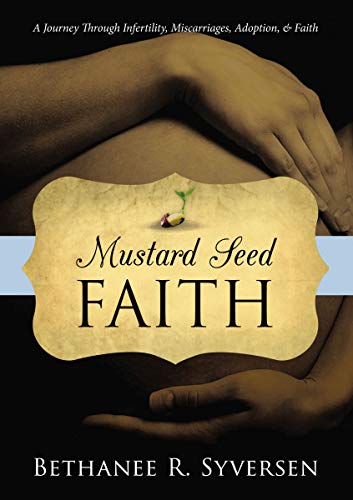 Mustard Seed Faith : Bethanee R. Syversen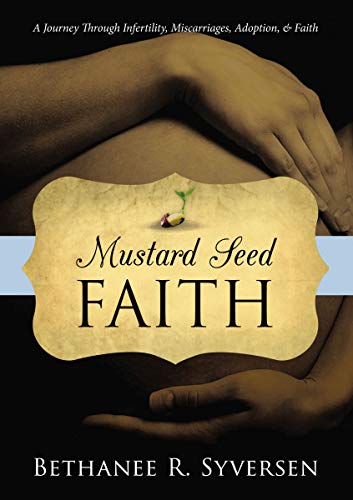 A Journey Through Infertility, Miscarriage, Adoption, and Faith
Bethanee R. Syversen shares her personal journey into motherhood and how she experienced the ultimate tests of faith as a wife and mother.
Her book covers her experiences while starting a big family with her husband, Jason, and how God worked in mysterious ways so that the couple could be the parents of many God-loving children—something both of them always wanted even before they met in church.
Mustard Seed Faith shares with readers the different kinds of struggles a hopeful mother faces, namely infertility, miscarriages, the pain of loss, and hope. Bethanee offers words of encouragement and advice to people who may be experiencing similar situations from different sides, particularly about how words from concerned friends can be hurtful despite their good intentions.
"This was my anchor: knowing that I will find God every single time I seek Him," says the author as she and her husband had barely started that big family they've always wanted. "In all the struggles and hardships, I will find God if I daily get on my knees and seek Him. And He promises that we will find Him. God does not promise to take away our problems or give us a struggle-free life, but He promises to be found and to be present with us."
In the span of a decade, Bethanee and Jason successfully have four biological children and proceed with trying adoption. The pain remains the same, though, whether it's a miscarriage or a prospective adoption that doesn't push through. She also talks about how her heart breaks for the many children who continue being denied a loving family due to flaws in the system (both domestic and international), and she continues praying for expectant mothers who have their own life struggles which end in them planning an abortion or making other questionable decisions.
"Those years of infertility and miscarriages were some of the darkest years of my life. The loss felt unbearable at times," she shares. "However, I'm so very grateful for what I learned about myself. I learned that I am a survivor. I am dedicated. I am consistent. I am driven. And I am a fighter. And I am thankful that God was with me all along the way helping me through all of the loss and in the process, helping me learn how to handle difficult situations."
After a lot of heartbreak and endless tests of their faith, the author and her husband are blessed by God with six amazing children, supportive friends, an ever-loving family, and the chance to be a blessing to others. While scarred and drained of many tears, Bethanee's faith in the Lord grows as strong as her children with each passing day; and through her book, she hopes that readers will allow Him to show them their own purpose and write their story to glorify His Kingdom.
More Great Reads: