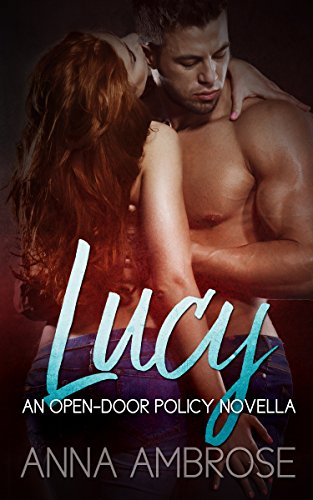 Lucy: An Open-Door Policy Novella : Anna Ambrose
Lucy: An Open-Door Policy Novella
Born into a strictly religious family, nineteen-year-old Lucy Whitman likes to think she's gotten past her stifling upbringing. After all, she's not a virgin. But when her best guy friend of ten years admits he's part of a community with an "open-door policy" on sex, Lucy is intrigued. She's always wanted Rylan with a fierceness bordering on obsession, but he has never treated her as anything other than a sister.
Getting him to agree to take her may be her only shot at having him in her bed, but Rylan's reluctant agreement comes with three stipulations.
One: she can't tell anyone.
Two: she'll have to be okay with him being her main partner, even if it's completely weird for them both.
Three: she has to do anything he tells her to—no questions asked.
Lucy knows promising to obey is her best chance to venture outside the box. Now if she can only find the courage to let go of her inhibitions, she'll have the perfect opportunity to discover her true self while going after exactly what she wants—Ry.
Xander: Book Two of the Open-Door Policy series, is a M/M romance, which will release at the end of March 2018. Follow Anna on Amazon for updates on new releases.
Book Links
Twitter
Goodreads
Goodreads Blog
Amazon Author Page
On Amazon
More Great Reads: