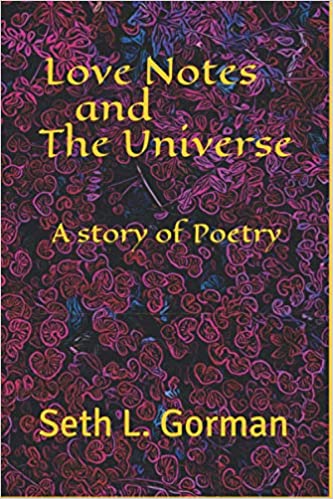 Love Notes and The Universe: A Story of Poetry : Seth L. Gorman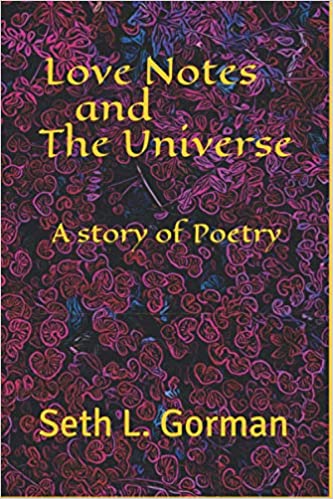 Growth occurs in so many different ways, and at unexpected times. These pages depict the inner journey of a boy growing into a man over the course of a decade. Set on an endeavor to understand Love, the Universe, and Himself. He finds joy, embraces pain, ignites passion, and battles with courage. Maybe he's not so different from you.
Foreword:
Seth is one of the most beautifully vulnerable people I know. We met at an open mic, and I was standoffish at first. He was persistent in a charming way that made it easy to talk to him. His authenticity is admirable and intimate. Seth makes you feel seen. He allowed me to be myself and I felt we were destined to meet.
Twice, Seth has come into my life when I've most doubted myself. When we met in that bar, I felt unworthy of love. When I left, I felt adorned. Like his aura had mixed into mine. He did more for me that night than I think he knows.
The second time was when he asked me to write this. I had been feeling unsure of my voice, wondering if what I had to say was worth hearing. Unknowingly, Seth encouraged me to be true to self by reading his story. His writing reminded me that I can be equally sensitive and strong.
As I read his work, I languished in parks newly explored which felt appropriate as his writing begs you to seek. I felt called to explore inside and out, connecting with myself and nature. In doing so, I felt closer to Seth. This book allows you to orbit through his mind and into the galaxies of your own desire. He reaches out his hand to you, take it and go.
– Caroline Genevieve
Book Links
Website
Redbubble
Facebook
Instagram
Amazon Author Page
On Amazon
More Great Reads: