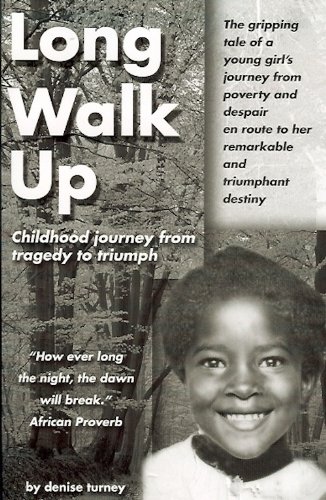 Long Walk Up : Denise Turney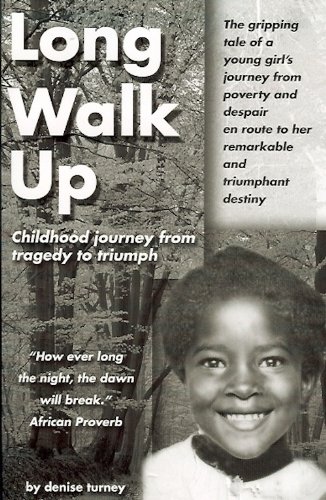 EXPERIENCE LONG WALK UP'S STIRRING INSPIRATION AND POWER
Long Walk Up is one of the top inspiring books. This inspirational novel tells the story of an African orphan girl's journey from poverty and despair to her remarkable destiny as Africa's first woman president.
This poignant, inspirational story takes you inside the life of a six-year-old East African orphan girl named Mulukan who is pushed into the street after her mother dies. Mulukan faces extreme poverty and trauma as she starts the long walk. Her future appears bleak, but her faith, inspiration and her spirit to trust rises for reckoning. Help comes from unexpected places. It's under this same sense of the unforeseen that Mulukan finds her life moving further and further away from her dream after she becomes a woman. Despite her growing fear, she can't stop what is coming next. She must take her place amongst the world's great leaders.
Long Walk Up takes an honest look at tragedy, coincidences that become the deciding threads in the fabric of an orphan child's life. Mulukan's story strikes a perfect balance between struggle and triumph. It demands profound trust and commitment to live life without limits, to live with courage.
Readers who loved The Alchemist, The Prophet and The Audacity of Hope may fall in love with Long Walk Up. Mulukan's inspiring story is reflected in the hearts and souls of orphan children and women and men who refuse to give up, despite how daunting and heart-wrenching the long walk. It's time that you started to believe in life's best again! You have the courage to rise. Get your copy of Long Walk Up now, so that you can start reading this inspirational story today! Isn't it time that you started to believe again!
Love Pour Over Me by Denise Turney is also on Whizbuzz Books.
Book Links
Website
Facebook
Twitter
Instagram
YouTube
Amazon Author Page
On Amazon
More Great Reads: