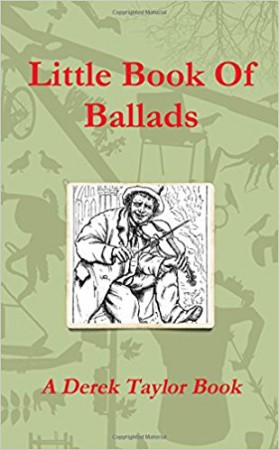 Little Book of Ballads : Derek Taylor
Little Book of Ballads
If you like rhythm and romance, drama and enchantment, you will love this collection of ballads.
A little book of 53 traditional folk ballads from the English-speaking world. Favourite ballads and more from England, Scotland, Ireland, Australia and The USA.
A portable pocket book handy to keep in your pocket or handbag for easy use at folk clubs, festivals, concerts, schools or just to have with you.
Book Links
Website
Facebook
Twitter
Twitter 2
Amazon UK
On Amazon
More Great Reads: