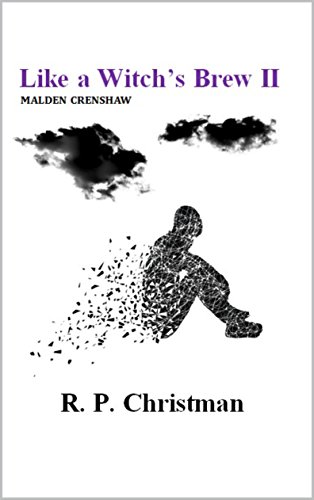 Like a Witch's Brew II: Malden Crenshaw : R. P. Christman
Like a Witch's Brew II: Malden Crenshaw
The continuation of the inspirational and heartwarming fictional tale of Malden Crenshaw and the epic struggle to love, and be loved in a world, not of his own, compelled to find the truest meaning of what lives in our hearts and minds that in the end none of us could have possibly imagined.
The story continues with more trials and tribulations surrounding the mystical life of Malden Crenshaw through the eyes and thoughts of one good man. Life lessons are learned during the journey as the child grows, and finds his way out of the shadows of the life he came from.
Travis leads the way, struggles at times to understand the unexpected challenges that life presents him surrounding the young man, and the supernatural power he possesses. In the end, Travis finds the inner strength to deal with the hardest of life's unanswered questions, and puts aside his own interests to find the love he lost. Malden will protect Travis in his quest to find his own answers, and battle the evil that seeks him out through the ultimate sacrifice that no one could have predicted.
Book Links
Website
Facebook
Twitter
Goodreads
Amazon Author Page
On Amazon
More Great Reads: