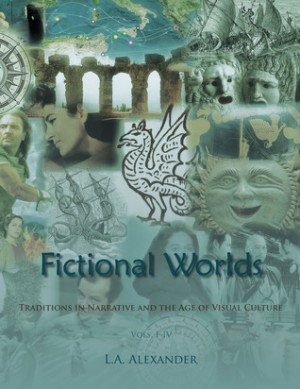 Fictional Worlds : L.A. Alexander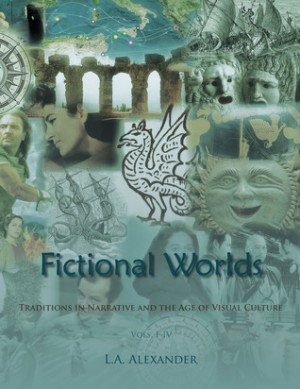 Fictional Worlds: Traditions in Narrative and the Age of Visual Culture
"Create Your Own World!" is a motto of visionary artists.
We all enjoy escaping into, and journeying within, fictional realms.
Some aspire to create their own unique artistic worlds.
Fictional Worlds, intended for all readers who love literature and film, and especially for writers, filmmakers, and videogame designers, points at new ways of navigating, exploring, and creating entrancing fictional universes.
This book's promise is to make its readers more confident fictional world travelers and compelling storytellers.
A holistic and evolutionary study of narrative from ancient rituals, myths and fairytales to the current day, this book blends a creative and intellectual approach to writing.
The themes of journey, the wonderworld, quest for knowledge, symbolic death-rebirth, conflict resolution, family, and community are at the core of this inquiry into the nature of narrative, its politics and poetics.
Teaching nuts and bolts of writing fiction, this book connects the "cultural" dots in the trajectory of the dramatic arc, elucidating the power of storytelling.
With Odysseus as a guide, Fictional Worlds is a journey through the landscape of narrative traditions, emerging practices and artistic debates.
The four books of this volume explore key genres such as action-adventure, drama, mystery, and comedy.
Book Links
Website
Twitter
Amazon Author Page
On Amazon
More Great Reads: