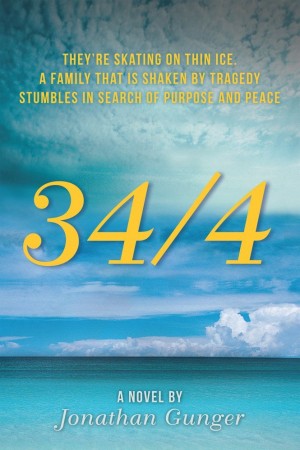 34/4
By all accounts, the Taylors have a perfect life: a happy marriage, two vibrant sons, and a wonderful home full of love and respect.
But when disaster strikes on a frozen New England river, everything they believe in is called into question. One tragic day, Isaac Taylor steps on to the frozen Housatonic River—only to feel the ice give way beneath him. Although Pete tries to save him, Isaac doesn't make it. Now the surviving family members struggle to come to grips with the loss of a beloved brother and son. As the rest of the nation prepares for the glorious festivities of the bicentennial, the Taylors begin to face the horrifi c reality that is their life
after his death.
Pete Taylor is plagued by memories of that day and by the specter of what he could have done to save his brother's life. Bill Taylor is haunted by what he built and wonders how he could have changed fate and saved his son's life. Anne Taylor, a grieving mother and wife, wonders if the eff ort to keep her fractured family together is really worth the fight.
In search of a new life unburdened by painful reminders of their loss, the family escapes to build a new life on the bayous and rivers of northwestern Florida. But will a change of scenery bring about a change of heart—or will old demons continue to drag them into the agonizing past they so desperately want to leave behind?
Book Links
Website
Facebook
Twitter
Amazon Author Page
On Amazon
More Great Reads: