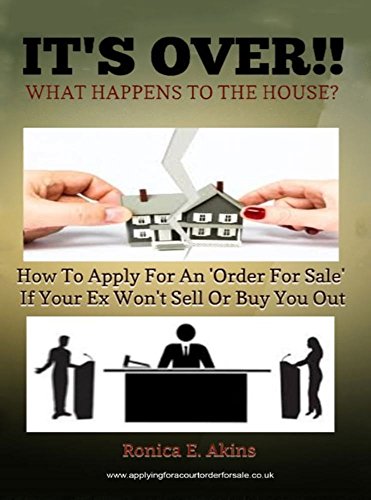 IT'S OVER!! : Ronica E. Akins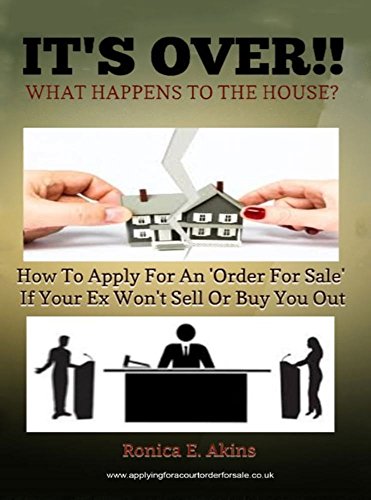 What Happens To The House?: How To Apply For An 'Order For Sale' If Your Ex Won't Sell Or Buy You Out.
Do you jointly own a UK property with an ex-partner, family member or friend?
Have you been left with no option but to apply to the court for an Order For Sale but don't know where to start?
Are you willing to represent yourself in the county court?
If the answer is yes then this book is for you.
A dispute may arise when the relationship between the joint owners breaks down and one joint owner wants to sell the property, or be bought out, but the other joint owner does not agree.
If agreement cannot be reached then a stalemate arises which could go on for months or even years. Surveys show that the main reason why the issue does not get to court is due to unaffordable legal costs.
While the courts have a broad jurisdiction to achieve fairness on divorce, when the parties are not married the strict law of property and trusts apply – Trusts of Land and Appointment of Trustees Act 1996 (TOLATA).
This book will be focusing on joint owners who are cohabitees, friends or family members and will give you an insight into how to prepare your court application.
IT'S OVER!! WHAT HAPPENS TO THE HOUSE? will give you a cost-effective alternative which will enable you to submit your court application and represent yourself in the county court, in order to get the joint property issues resolved so that you can sever the tie and finally move on with your life.
Using real case studies, of past clients, you can read all about their legal journey and the successful outcomes achieved by either being bought out or receiving a court order for sale. It is recommended that you seek legal advice, on an ad-hoc basis, if your case is complex in nature.
Book Links
Website
Facebook
Twitter
Goodreads
Amazon Author Page
On Amazon UK
On Amazon
More Great Reads: