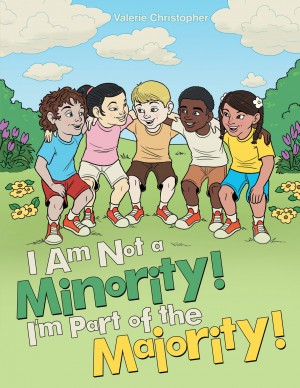 I Am Not A Minority! I'm Part of the Majority! : Valerie Christopher
I Am Not A Minority! I'm Part of the Majority!
The word minority in part means smaller and less power. No race should be associated with a word that suggests little or less. Sheer numbers should not determine what degree of power we should expect. Children are not less because they are sometimes outnumbered. They are more because of who they are inside, and for their natural thirst to grow in every way when it is not discouraged.
Children who possess physical characteristics that are noticeably different need to be inspired to celebrate their unique place in this world. With rhyming text and a reinforced message, this one-of-a-kind, uplifting, delightful, and motivating story promotes unity, offers encouragement, promise, determination, and confidence in young ones—inspiring them to dream big with equal expectations.
I Am Not a Minority! I'm Part of the Majority! will become the "go to" book for big-hearted children of many age groups. It will serve as a reminder of what they are meant to accomplish, and an inspiration to adults for the hope, assurance and courage it instills in their youths, and for posterity.
Book Links
On Amazon
More Great Reads: