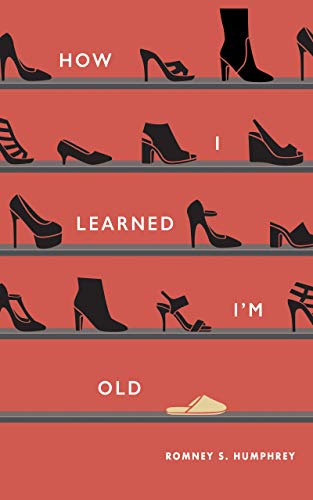 How I Learned I'm Old : Romney Humphrey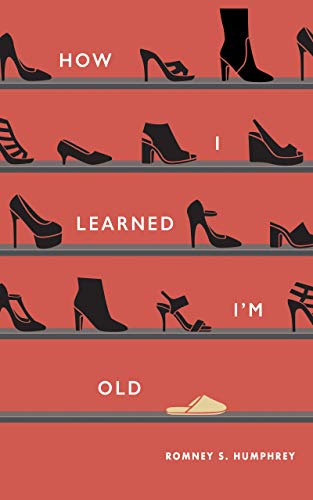 Baby Boomers are famous for denying they are old. "I don't look at all like my mother did when she was my age," they boast on their way for a six-hour hike. "My children have no idea how cool I am," they pronounce. "Seventy is the new thirty-five," they chant.
How I Learned I'm Old tells them otherwise, but they're laughing so hard, it doesn't hurt to face the truth.
From Linda W in San Diego: "What I got was a ton of laughs from a woman who apparently leads the same life I do. Humphrey is a wonderful addition to the firmament of fresh women humorists that lighten our lives, a talent sorely needed at this moment."
Melly in Denver couldn't contain her enthusiasm, "You will laugh so hard people will think you have lost your mind. Great wisdom and insights too. What a gem!"
From Laren in LA: "With good cheer she describes her journey into the awareness that she just isn't as young as she once was. And, somehow, as a result, it's just easier to grasp that it's okay — actually kind of cool — to move on in years. This is a fun read with valuable perspectives anyone "of a certain age" is sure to enjoy."
Cori in Seattle says, "The author's tongue is planted firmly in her cheeky cheek, but anyone can relate to her no-holds-barred description of the physical changes that all women experience as they age. Her childhood recollections will inspire the reader's own teen memories, and the gems of wisdom she sprinkles throughout are inspiring — and might have you dancing in the aisles with a grin on your face the next time your local grocery store plays '60s favorites on its Musak machine!"
How I Learned I'm Old is a collection of humorous essays embedded with a smattering of serious insights. Together, they tell the tale of what happens when middle age mysteriously departs and old age claims its territory.
Topics like 'The New Party Game' (counting wrinkles on other women's faces), the insulting arrival of chin hairs and the sudden inability to monitor personal opinions in the presence of strangers have universal appeal. So do chapters about 'Mean Girls' in their seventies and the emotional legacy of mothers.
The book is divided into sections; "Mind" "Body" and "Spirit". Always with a comical overtone, it also delves into the more important benefits and realizations of the aging process; what friends teach us by example, who we miss most when they're gone and which values really matter.
Book Links
Email the Author
On Amazon
More Great Reads: