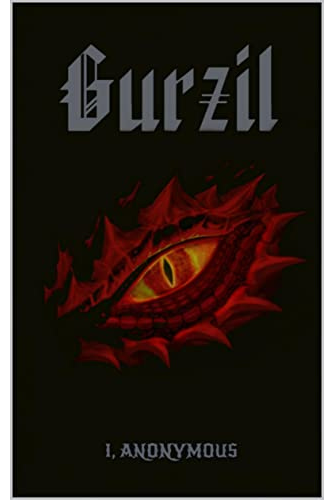 Gurzil: The Wars of Wrath Book One – I Anonymous
WITH THE FALL AND SACK OF ROME, the barbarian hordes of the east claimed the lands of the Western Empire and brought forth an age of tyranny.
AGAINST THIS DARKNESS, TWO HEROES WILL RISE
THEY COME FROM WORLDS APART
BOUND TOGETHER BY MAGIC AND CURSED BY FATE
ON THE WAR-RAVAGED ISLAND of Britain, King Cedric of Wessex, launches a treacherous blitz attack against the kingdoms of the Romano Britons. Hopelessly outnumbered, the last descendent of King Lear, George of Bertilack must hold the Saxon advance long enough for his sworn enemy, Arthur Pendragon of Camelot, to unite the Britons in common cause.
FAR TO THE SOUTH, in the deserts of Libya, Princess Sabra of Saline fights against a more insidious foe. However, the shadowy cult that holds her people in bondage is more formidable than she realizes. For the god they worship is no idol of dead stone or gold.
HE IS THE LAST of his kind, an ancient evil, a relic of an age when fallen angels and nephilim ruled over mankind. For centuries, he has waited, but now the dragon Gurzil is ready to make his move.
FOR THIS HAS BEEN FORETOLD
AND THIS WILL COME TO PASS
Book Links
Goodreads
Twitter
Amazon Author Page
On Amazon
More Great Reads: