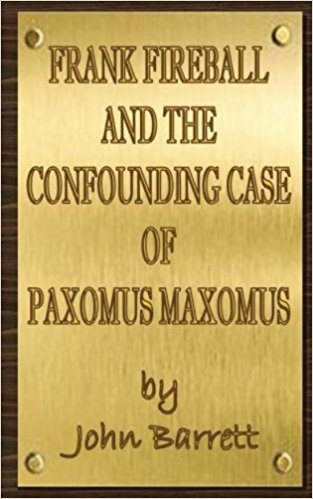 Frank Fireball and the Confounding Case of Paxomus Maxomus : John Barrett
Frank Fireball and the Confounding Case of Paxomus Maxomus
Who stole the Vice Admiral and why? He was just standing there in the corner, minding his own business with his pet bullfrog when somebody nabbed him. Surely there is only one man in the entire country who could solve such a mystery…. Frank Fireball.
Yes folks, he's back in old blighty after years in the U.S and ready to take on what would become his most challenging case to date.
Full of eccentric English characters including a cross dressing private detective, a gardener who has the unfortunate habit of castrating himself while pruning the rose bushes and a three legged taxidermist!
Book Links
Amazon Author Page
On Amazon UK
On Amazon
More Great Reads: