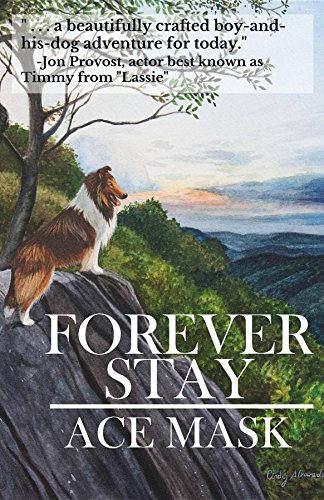 Forever Stay
Since the day the mysterious collie called Kane had come to live with them, the McLaughlin family's life was indelibly changed.
Seeming to possess an intelligence and consciousness unlike any dog they had ever known, he became their devoted protector and infallible friend.
To Ben, their young, autistic son, his companionship was essential but daughter Elizabeth was puzzled by Kane's unwillingness to trust the handsome young man to whom she was attracted.
When the family becomes aware that they are being watched by strangers unknown and when a family secret is exposed, threatening to split them apart, they learn the importance of the collie's existence in their lives.
One dark day a truth is revealed that threatens to tear Kane from the family who loves him, setting off a national frenzy, and drawing him into a daring adventure, one which will challenge Ben to make a crucial decision and a heart-rending sacrifice that will forever affect the special relationship he and Kane have shared, a decision that could endanger the dog he loves.
Book Links
Goodreads
Amazon Author Page
On Amazon
More Great Reads: