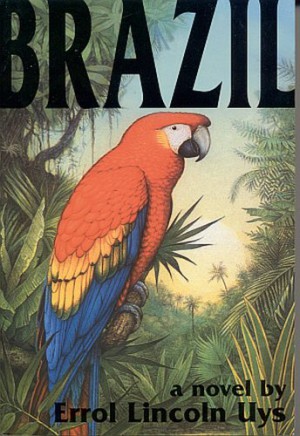 Brazil : Errol Lincoln Uys
Brazil
'Brazil' is the first work of fiction to depict five centuries of a great nation's extraordinary history. With a stunning cast of real and fictional characters, this unforgettable epic unfolds in South America, Africa, and Europe.
Two families dominate this extraordinary book. The Cavalcantis are among the original settlers and establish the classic Brazilian plantation – vast, powerful, and built with slave labor. The Silva family represents the second element in both contemporary and historical Brazil: pathfinders, prospectors and entrepreneurs. For generations, these adventurers have their eyes set on El Dorado, which they ultimately find in Brasília, city of the future.
An intensely human story, brutal and violent, tender and passionate.  Perilous explorations through the Brazilian wilderness . . . the perpetual clash of pioneer and native, visionary and fortune hunter, master and slave, zealot and exploiter . . . the thunder of war on land and sea as European powers and South American nations pursue their territorial conquests… the triumphs and tragedies of a people who built a nation covering half the South American continent, all are here in one spellbinding saga.
"A masterpiece! Brazil has the look and feel of an enchanted virgin forest, a totally new and original world for the reader-explorer to discover." — L'Express, Paris
"Pulsing with vigor, this is a vast novel to tell the story of a vast country. Uys recreates history through the eyes and actions of an awesome cast of characters." – Publishers Weekly 
"Uys has accomplished what no Brazilian author from José de Alencar to Jorge Amado was able to do…He is the first outsider with the total honesty and sympathy to write our national epic in all its decisive episodes…Descriptions unsurpassed in our literature evoke the great passages of War and Peace." – Professor Wilson Martins, Jornal do Brasil
Book Links
Website
Facebook
Twitter
Amazon Author Page
On Amazon
More Great Reads: