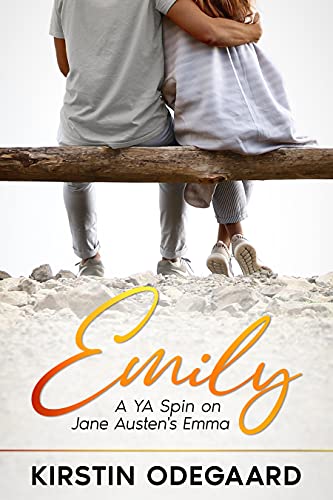 Emily: a YA Spin on Jane Austen's Emma : Kirstin Odegaard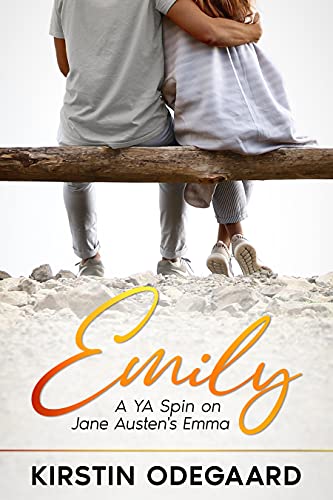 Emily Holzhaus, beautiful, clever, and popular, had lived nearly ten and seven years in the world with very little to distress or vex her.
…Except, with her sister moving out and getting married, how can Emily apply to UCLA? Her father dreads an empty house, and he expects Emily to stay close.
…And then there's Blake, who persists in his frowny face disapproval of what will be Emily's matchmaking triumph: the sweet and zany Harryet with the smooth yet vulnerable Elton. Blake tells Emily to stop meddling, but he can't see the magic like Emily can.
…Ooh, and perfect Jane Santiago, who's hiding a secret boyfriend. Who wouldn't be distressed or vexed (or, okay, intrigued) by that? "Just leave it alone, Em," Blake says, but flawless, thousand point GPA Jane has a clandestine romance? As if there's anyone in the world who can leave that alone.
But when Emily's matchmaking and sleuthing reveal unexpected truths, she is forced to reevaluate what is most important in a friend—and what to do with longstanding friendships that are rancid beneath the surface.
Humorous, smart, and fun, Emily is a YA spin on Austen's Emma about what happens when plans unravel, friendships evolve, and secrets explode.
Book Links
Website
Facebook
Goodreads
Amazon Author Page
On Amazon
More Great Reads: