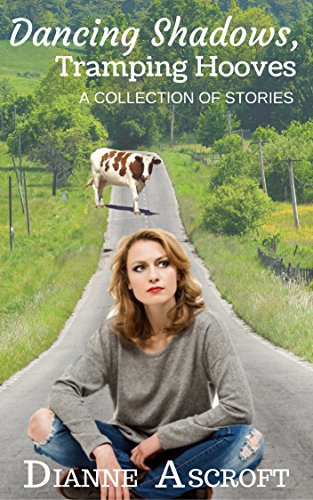 Dancing Shadows, Tramping Hooves: A Collection of Short Stories
Dancing Shadows, Tramping Hooves is a collection of half a dozen short stories with Irish connections. Tales of outsiders who discover they belong, a humorous slice of life yarn, heartwarming love stories and a tale of taming fear. The shadows are on the wall, in the heart and clouding a woman's memories while tangible foes tramp through the physical landscape.
The stories were previously printed individually in a variety of publications, including Ireland's Own magazine, Dead Ink Books' website, and the anthologies, Fermanagh Miscellany and Tuesdays At Charlie's.
Book Links
Website
Facebook
Twitter
Goodreads
Amazon Author Page
On Amazon
Dancing Shadows, Tramping Hooves : Dianne Ascroft