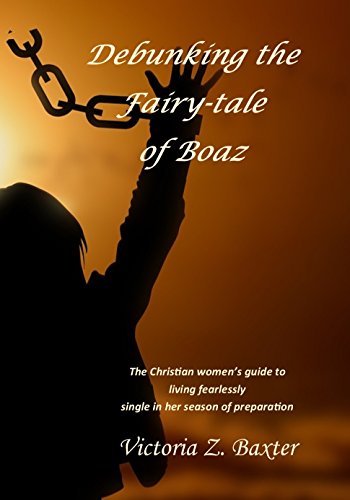 Debunking the Fairy-tale of Boaz : Victoria Z. Baxter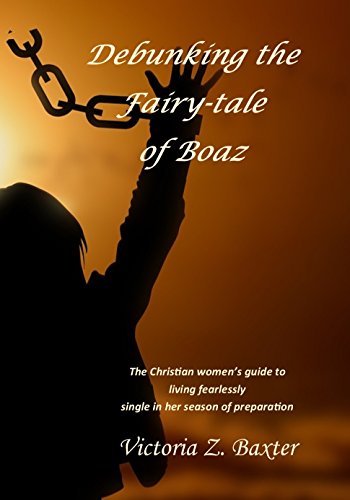 A guide for single Christian women that desire to be married one day. It aids with healing from the past, finding contentment in the present, all while preparing for the future.
Read about the author's past with men, sex, dating, and relationships. She's open, honest, raw and unfiltered when it comes to things she engaged in and the reasons why. Operating from a place of brokenness and pain led to bad decisions, a foul mouth, an attitude, and sex with men that had no idea who she truly was.
But there was One Man that knew her better than anyone else, better than she even knew herself: Jesus Christ. He lovingly called to her, yearning for her to turn from her own remedies to a prescription she would and could get automatic refills on: His love. Because truthfully, love is all she ever wanted. She just didn't know that it's what she was missing.
While assisting single Christian women, she also makes it a point to dispel and debunk the fairy-tale surrounding the story of Ruth and Boaz in the Holy Bible. It's made out to be a great love story, a romance of sorts. But in all true honesty, there's a bigger message on display.
We see the love of God, and how His favor, grace, and mercy will chase us down when we're faithful in the field despite what we've endured. It's the greatest of all romance. While Boaz was the kinsman redeemer, Christ alone is the ultimate redeemer for anyone in need.
Book Links
Website
Facebook 1
Facebook 2
Instagram
Buy from the Author
On Amazon
More Great Reads: