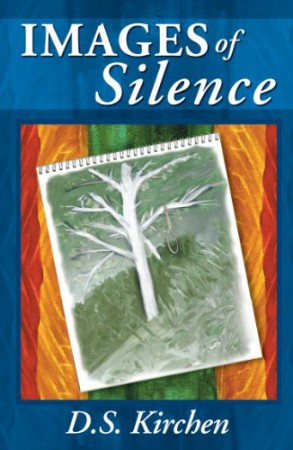 Images of Silence : Debbie S. Kirchen
Images of Silence
Amy Stuart is running away from her past, convinced that if she can put some distance between herself and the events that nearly destroyed her, she'll be okay.
Distracted mid-flight, she falls into the middle of a family saga between a man and his young son. Now employed as their governess, Amy diverts her attention to uncovering the reasons for the strange dynamics in the Wilde household.
But there are obstacles: rigid rules, fiercely guarded secrets, and a lingering sense of evil that pervades the household.
Previously betrayed by her instincts, Amy wavers just long enough to let her quest for answers lead her to a point of no return. The more information she learns, the farther she actually gets from the truth. And yet, the people around her and their facades begin to crumble and expose themselves. Suddenly, her life is in as much danger as Dean and Bryson Wilde's, and she has no choice but to see it through to the terrifying and deadly end.
This is that book you read on your vacation, or when you need a vacation but can't do more than camp out on your couch. Just head on off into a deceptively low key adventure, and see if you don't come away wanting to hang out with Amy Stuart and her fellow cast of characters just a little bit longer.
(Romance/Suspense/Thriller)
Book Links
Website
Facebook
Twitter
Amazon Author Page
On Amazon
More Great Reads: