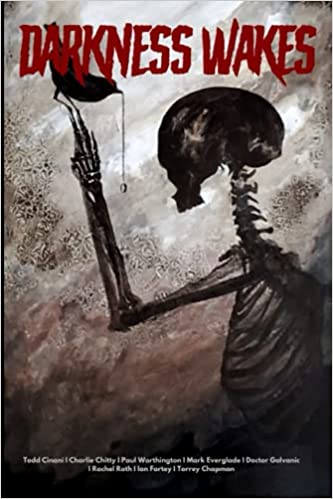 Darkness Wakes (Horror Anthology) : Todd Cinani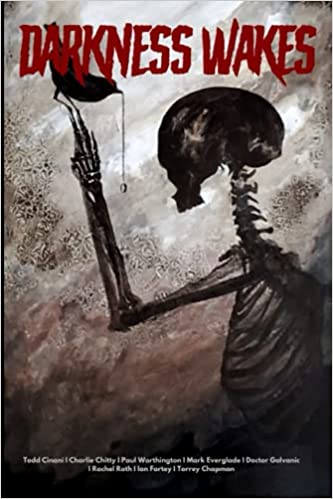 Sometimes it's best not to explore the road less taken. Darkness Wakes is an anthology written by eight authors. Each story explores what can happen when someone stumbles upon and wakes an old or ancient evil.
A blend of cosmic and traditional horror.
In the last days of WWII, Hitler sends an expedition to find Hohlweltlehre as a means of escape to a hollow earth. They find something else.
A conflict between a girl & bullies leads to chaos as the dead rise & an old god is summoned.
Ny-Lon's an assassin contracted to take out the Glitch Goddess, but the onlbeautifulre terrifying than her cult is what they're worshipping.
A rustic cabin, a beautiful lake and good friends are all the ingredients required to wake a forgotten evil.
An expedition to a remote island could lead to a new pandemic.
The ancestors will dine on Chaos and partake in the Blood of the spineless.
Something evil stirs under the town of Lochmere.
A family vacation to a famous amusement park turns into a Satanic massacre.
Are you brave enough to find out what happens when Darkness Wakes?
This Horror anthology includes the following authors: Todd Cinani, Charlie Chitty, Paul Worthington, Mark Everglade, Doctor Galvanic, Rachel Roth, Ian Fortey, Torrey Chapman
Book Links
Website
Twitter
Tumblr
Amazon Author Page
On Amazon
More Great Reads: