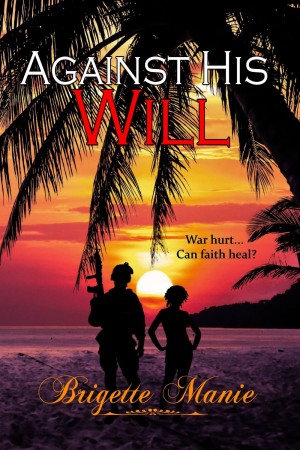 Against His Will : Brigette Manie
Against His Will
Protecting her had been the plan.  Persecution, hers, was the result. Naomi swore that she would never forgive Barry for the trust he betrayed.
Ten years later, getting his inheritance depends on information she has. But will she help him? When an intruder invades his house at gunpoint, contacting Naomi becomes expedient. A million dollar inheritance is motivation for murder, and both Barry and Naomi are in the line of fire. He reaches her just in time to save her life.  It's déjà vu as once again he finds himself in the role of protector.  He vows not to fail this time.
Naomi's not sure that she can trust him with her safety, but she's out of options.  Sticking with him is about survival, for he has the skill sets to keep both their hearts beating. They work together, trying to stay alive and to get Barry's inheritance before time runs out.
Thrown together by circumstances, love reignites and burns between them.  Barry craves Naomi's love and needs her forgiveness. The man she sees now reminds her of the man she had loved once. Naomi finds herself falling for him again, and she wonders if she has judged him too harshly. Had his action on that long ago night been against his will?
A Christian Romantic Suspense
Book Links
Website
Facebook
Twitter
Amazon Author Page
On Amazon
More Great Reads: