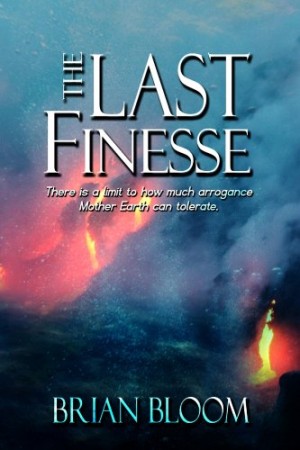 The Last Finesse : Brian Bloom
The Last Finesse
This is both an entertaining and meaningful novel in today's rickety world.
In the global corridors of power, a group of faceless men is positioning to usurp control of one of the world's primary energy resources: uranium. Climate change looms large. Luke Sinclair is a young, Australian-born professor of mineralogy and an expert in the nuclear-fuel cycle. Up to now, he's led a carefree, hedonistic lifestyle.
But things change: renegade North Korea is about to transfer its illicitly acquired nuclear-weapons technology to Myanmar. The CIA wants to block the development. It enlists the aid of the Australian Secret Intelligence Service. ASIS commandeers Luke, who quickly discovers there are wheels within wheels. Who has the real power? Who are his real friends? Is the attempt to corner the nuclear market 'The last finesse' of the faceless men who are so fixated on their personal goals they'll risk a planetary cataclysm? Has ethical behaviour become merely an anachronism in the 21st Century gladiatorial arena?
Book Links
Goodreads
On Amazon
More Great Reads: