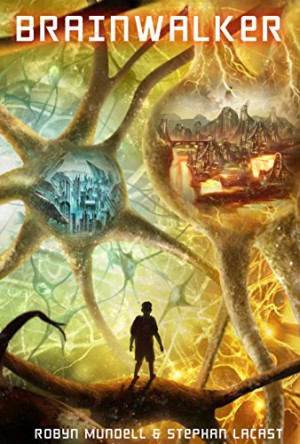 Brainwalker : Robyn Mundell & Stephan Lacast
Brainwalker
One teen's incredible journey may just blow his father's mind…
Fourteen-year-old Bernard thinks outside the box. The only problem is that neither his school nor his ultra-rational physicist father appreciate his unique ideas. When he reacts to a stressful situation at school by mooning the class, his suspension sends him straight to his father's workplace. After his frustrated father leaves him unattended, Bernard does what any teen would do: wander into the particle accelerator and accidentally get transported through a wormhole!
It doesn't take long for Bernard to realize he's in deep trouble. Not only did the wormhole drop him in the middle of a civil war over a depleted resource, but the battle is actually taking place inside his father's brain. Bernard has one chance to save the dying side of his father's creative brain from the tyrannical left side. Can he use his outside-the-box thinking to save his father's life?
Brainwalker is a young adult sci-fi fantasy novel that turns the world of neuroscience on its head. If you like incredible fantasy worlds, fast-paced entertainment, and the human mind, then you'll love Robyn Mundell and Stephan Lacast's amazing journey inside the brain.
More Great Reads: