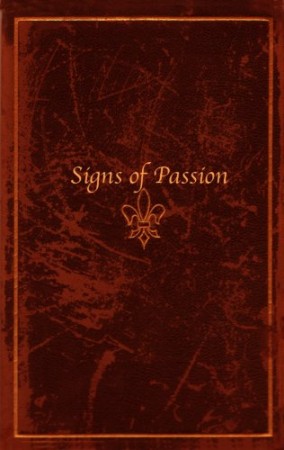 Signs of Passion : Astrologers Haunani
Signs of Passion
Signs of Passion is an unique book. To get the most from it we strongly suggest reading the introductory chapter in which lovable, yet cantankerous, Grandee, is introduced and her secret, herbal, alchemic laboratory revealed. It is from her amphorae of preparations the adventures morph the reader into the theme character in which they will "live" each sign's experience.
This book can be read on different levels – light entertainment of exhilarating adventures, more deeply as historical fiction or deeply as an illuminating astrological lesson in love. One needn't be an astrologer to understand, but has only to remember the essence of each story to gain insight into all love natures available. However, if one "speaks" astrology one can further enjoy the way each story evolves within the parameters of each sign.
The reader is transported into the shoes of male and female "personalities" of each sign representing the entire gambit of love possibilities. These carefully crafted explorations were written in story format, which more easily imbues the mind than seemingly unrelated lists of astrological sign attributes. Following each story is a detailed description of Venus or Mars from a strictly astrological view and the time period in which it is set.
This anthology of 24 short stories allows an understanding of the qualities offered romantically in a totally absorbing and new mode so one may entertain which sign(s) might best fulfill their personal desires. Information allows one to cherish self through understanding one's own personality and needs so as to not be forced off the path of personal transformation in an effort to gain a partner. The gift of Signs of Passion is freeing one from approaching the quest seeking love as if blindfolded.
Astrologers Haunani is the second and third generations of a three-generation family of astrologers.
Book Links
Facebook
Twitter
On Amazon
More Great Reads: